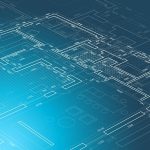 When it comes to understanding the range of architectural services that professional practices can offer, you may as well ask how long is a piece of string?   Some Architectural Professionals specialise in specific services whilst others tend to offer a complete range of services from those required by construction companies and builders through to individuals who are looking for support for smaller projects.
Prime Architecture in Cross Hands falls into the second group as they have the in-house expertise to deliver a complete range of professional architectural services along with bespoke, specialist services for specialist contracts including working on listed buildings for example.
Cellan Jones from Prime highlights the key architectural services that the practice provides in the video below:
Key Architectural Services
Some of the key architectural services that a professional practice like Prime can offer range from planning applications, building regulations, 3D modelling and feasibility studies.  They can also provide onsite management, BIM assessments, tender action and construction assessments … to name but a few.
But what do these terms means and which services apply to professional builders or construction companies and which apply to individuals requiring support for smaller projects?
Let us explain:
Feasibility studies involve the production of comprehensive initial sketch designs and feasibility layouts for development appraisals. They are undertaken at the very early stage of a project; they are essential for any constructions project, large or small, and are also vital where there is some doubt or controversy regarding a proposed development.
Planning submissions include the management and co-ordination of client's consultants through the planning application and planning submission to the local authority, including dealing with any queries or concerns raised by the planners and dealing with these appropriately. All building and extension projects will need planning permission and so a planning submission is non-negotiable!
Building regulations and submission include design and drawing up a project's specifications which are covered under all current building legislation. It is highly recommended that you use an Architectural Professional when it comes to ensuring that your project adheres to current building regulations, even If you are planning to carry out building work personally. Itis very important that you understand how the building regulatory system and material applies to your situation as you are responsible for making sure that the work complies with the regulations. If you are employing a builder, the responsibility will usually be theirs but if you are the owner of the building, it is ultimately you who may be served with an enforcement notice if the work does not comply with the regulations.  An Architectural Professional  can act as an agent between all parties to protect you and your property from any regulation pitfalls.
Construction packages involve preparing comprehensive detailed drawings and specifications for construction projects. Though this service applies mainly to larger companies, some smaller projects (particularly if they are new build) would also benefit from this service to cover all eventualities when it comes to planning submissions and meeting building regulations.
Tender Action and Construction Inspections are important particularly for individuals who not experienced when it comes to building works or project management. An Architectural Professional will produce a full tender package to approved and accredited contractors and carry out regular inspections during the construction stage of a project to ensure quality of work and that deadlines are adhered to.
Cost Control is also important for projects of all sizes as no-one (neither an individual nor a large construction company) want to be faced with unexpected additional costs. An Architectural Professional  will help ensure the building project budget is properly controlled to prevent surprises.
Additional Architectural Services
Those mentioned above are just some of the key services that a general architectural practice can offer to clients of all sizes.  There is a whole host of other services that an Architectural Professional  like Prime can offer including:
BIM Solutions
Highway and Landscaping Design
BREEAM Assessments
Structural Engineering
SBEM Calculations
To find out which services would be applicable to your building project, call us today on the number below for a free quote: