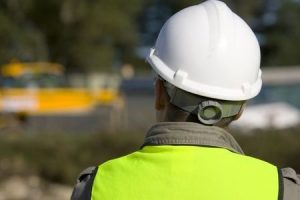 Discovering unforeseen circumstances can be one of those events that tip the balance of a building project, causing the budget and timescales to spiral out of control and cause bad feelings by all parties.  If not properly managed, unforeseen conditions can destroy the relationships among everyone involved in a project and cause even further delays.
As a chartered architectural practice, the team at Prime Architecture are no strangers to uncovering unforeseen circumstances on building and property development projects.  However, they also understand the importance of taking control of the situation once any major issues are identified and have a 100% success rate when it comes to resolving these problems at varying stages of the projects.
Planning for unforeseen circumstances
In most instances, unforeseen circumstances are totally unexpected and due largely to the people involved in the building project. They can also be caused by material and structural issues which in most instances can be more easily resolved.
A professional architectural technologist will always have contingency for every project they design in order to keep any disruptions to a minimum.   At Prime, their approach is to build in a small contingency fund into all design and build projects to cater for any issues that may arise; and if no problems do occur, then the project comes in under budget!
The team also recognises that it is key that their clients understand the purpose of this contingency which is essentially to ensure any problems or issues to be dealt with efficiently and effectively. It's about setting realistic expectations and reassuring the client that as professionals, they have first-hand experience when it comes to managing building project and any unforeseen circumstances that may occur.
Most Common Unforeseen Problems
As mentioned above, it is usually any unforeseen circumstances involving people that can cause the most disruption.  A classic example is if a builder begins a project but then doesn't turn up on site for a number of days, therefore delaying the progress of the works.
In this case, Prime Architecture would endeavour to make contact with the builder as soon as possible using all possible means of communication including phone, email or letters.
Importantly, they will also ensure that they inspect the site and make it secure so their client isn't at any risk.  If the consultant can't get a response from the builder, then they would advise the client to take legal steps in the form of a solicitor's letter to see if that action gets a response from the builder.  In most instances, this prompt approach to communicate with all parties will resolve the situation and works will resume.
Cellan Jones from Prime Architecture explains the practice's approach in the video below:
Insuring against unforeseen circumstances
In some cases, there is a legitimate reason why a builder has been unable to return to work on a project through ill-health or even death.  In these circumstances, the architect is best placed to help the client to find a new builder who can work within the given budget.
Should this be the case, it's important that the client uses an underwriter or their own indemnity  insurance on the works carried out to date as there will be warranties on some aspects of the build. For example, if it's a timber frame house there will be a warranty on that timber frame or there will be a warranty from the original builder for the materials already supplied.
The practice would then look to appoint another builder who would be happy to take on the works provided he is satisfied with the works carried out to date.
The building control officer will visits the site to make sure there are no issues with the project to date.  If there's any evidence that some aspects of the building works don't meet the regulations, the consultant would discuss the concerns with the client and work with all parties to sort any issues out. The overall aim is to resume works and agree a price with the new builder to get the project in on budget.
Prime Architecture
The team at Prime Architecture pride themselves on the positive and pro-active approach that they take to all projects, always with the aims of the client in mind, but subject to all building regulations and other legislation.
If you're planning a new building project, whether it's a new development or a house extension, call us today for a free quote on the number below.  We are happy to give advice and guidance on all  aspects of a building project, including the likelihood of any unforeseen circumstances occurring.